The QR Code – Visual Virus or Useful Tool for Photographers?


Quick Response (QR) codes are 2 dimensional barcodes that seem to be cropping up everywhere. They have been around for a while (especially in Japan) but are starting to be seen in North America. QR codes contain information that you quickly read by scanning it with a smartphone's camera - a convenient way to transfer printed data to digital.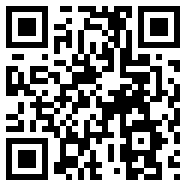 Ugly Looking Spammer Tool?
Are they visual viruses, spreading much the way the original barcodes did in the 1980's? Will they become a permanent part of our environment or will they die off? Like viruses, they encode information that helps them spread. They multiply because they offer or point to data in exchange for the space they occupy in our environment.
QR codes could be used for unwanted advertising, spam and computer viruses. Unless these things can be prevented, it will limit acceptance of QR codes. You would only want to scan codes from trusted soruces, or have some kind of spam blocker. But because they are printed, they are less likely to spread anything malicious just because there are cheaper ways of doing that!
Useful technology?
I was wondering how photographers might use them, so I did a little research and found many creative ideas.
Add contact information to address books
Send e-mails and text messages
Link to web pages, photos or videos with useful information or entertainment
Since QR codes are relatively new in North America, they have a novelty value as people are curious and entertained by the technology. It is pretty cool to point your cameraphone at a QR code and see how fast it scans! But after the wow factor wears off, people will abandon it if it doesn't make their lives easier.
QR codes have a techie, futuristic look dominated by function rather than aesthetics. It's interesting that they are meaningful but cannot be understood without a device to read it. They symbolize our increasing dependence of information technology. The QR code on this page means nothing until you scan it. So as a communication tool, it addresses the segment of the population who use smartphones (currently less than 50% of the mobile users, but growing rapidy).
I have seen photos watermarked with QR codes with copyright information or a link to the photographer's website. I don't like the way the QR code competes for attention detracting from the subject in the photo. In galleries, the QR code can be next to the photograph, which works well. It can provide background information or be used artistically with an interactive multimedia application.
Where will this lead us?
Microsoft has a similar technology called The Tag. Tags look nicer with colour, and can be customized to fit with your brand. They link to a database allowing the owner to track the tags and change the associated link. I like the customization idea. You can customize QR codes too, but if you go too far they won't work. Ultimately, data will be embedded in everyday objects (smart objects and augmented reality) and we will no longer go to the trouble of scanning codes, or having them compete visually with the surroundings. Aurasma is an app that recognizes things and links to media without QR codes.
If you find the QR code to be ugly or just does not look right with your imagery, you can hide it - for example on the back of business cards. But that defeats the purpose as they should be clearly visible to encourage scanning. Another option is to make the QR code the centre of attention rather than trying to hide it. I've seen posters and T-shirts that are basically a QR code. Try searching images of "QR code tattoo" - I think most of them are fake but I wouldn't be surprised if people get real ones.
The growing popularity of QR codes is linked to the rise in smartphones and mobile computing. It will continue to grow and is especially significant to advertisers and marketers. Photographers can take advantage of the marketing aspects of QR codes, but they have creative potential for artistic use as well.
Have you used QR codes? Share your experience and let me know what you think.
Here are some more links on QR codes:
Using QR codes for more information on photographs at a exhibition
Add copyright information to photography
Who's really scanning all those QR Codes?
33 Ways that Photographers can use QR Codes
QR codes - Gimmick or Here to Stay?