It's been a while since I did a UV photoshoot. I recently teamed up with Meghan of  Meg's War Paint, who has collaborated with me on blacklight photography projects before. I set up the UV Cannon and 4 fluorescent tubes for the shoot.
Model: Ruby Astell
Thanks also to Claire Karura for assisting during the shoot!
Here's my first black light cinemagraph as well!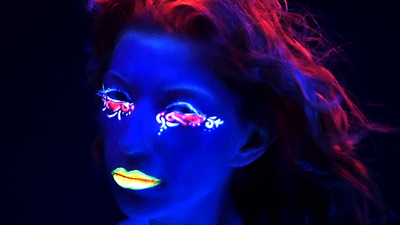 Check out some of my other black light photoshoots: