creation-Observation Photography Exhibition
I'm very excited to have three of my underwater photographs included in an exhibition called creation-Observation, which is showing January 29 - February 4, 2013, with an artists' reception on February 1, 7-9 pm. The exhibition features 15 photographers with three photographs each and is showing at Gallery 295, 295 E. 2nd Ave, Vancouver, BC. If you are in the area, check out the photographs. The photos were beautifully printed and mounted by The Lab.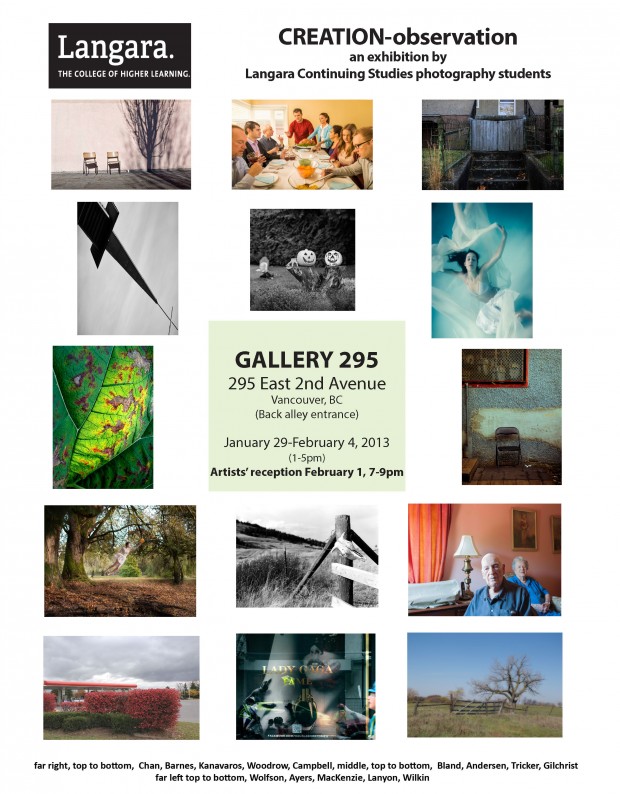 Here are some behind-the-scenes photos taken while hanging the show. It was my first time hanging photos in a gallery, so it was a great learning experience and fun too!