Eco Fashion Week Vancouver 2010 – Green Fashion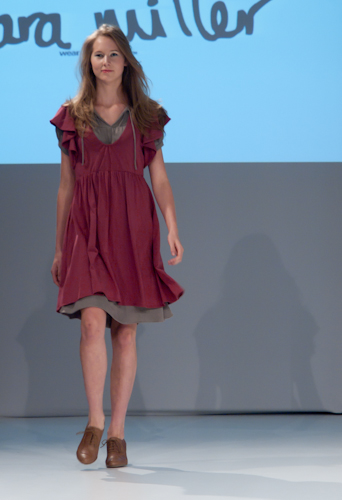 Eco Fashion Week (EFW) is taking place in Vancouver on Sept 27-30, 2010. It is being held at the Creekside Community Centre, which was part of the Olympic Village during the 2010 Winter Games.
Vancouver has a goal to become the greenest city by 2020 and EFW will help to educate the fashion industry and fashion-buying public about environmentally friendly best-practices and to promote those business that have good green practices.
A Green Advisory Board helped to evaluate the fashion designers, retailers and manufacturers using the following criteria:
Fair/ethical trade
Local
Custom/tailor made
Organic/Natural textiles and materials
Recycled/reborn
Vintage/second hand
Vegan/animal free/cruelty free
Eco printing
Fabric waste reduction
Green marketing
Socially responsible
Resource efficiency
Eco-certification
These practices can also apply to other industries and I will be looking carefully at my photography business to see what I can do to make sure it is green too!
On Sept 28, I attended runway shows featuring the spring/summer 2011 collections by designers emesha, Lara Miller, Eden, Nixxi, Lav and Kush, and Kim Cathers. Here is a quick look at the the collections by emesha and Lara Miller. The rest of the designers have been posted here.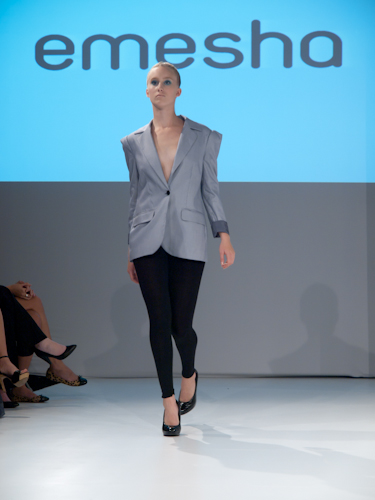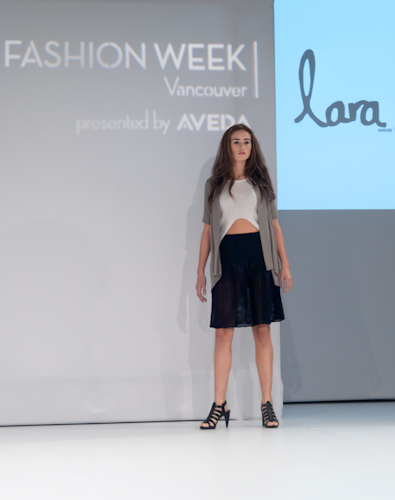 Here's a slideshow with more photos from the show: